Create an Account
Creating your account with ExpressIRSForms is quick and easy. You simply enter your email address and preferred password to create an account, and you're ready to start! Creating an account is completely free, and you only pay at the time of transmission.
Start for FREE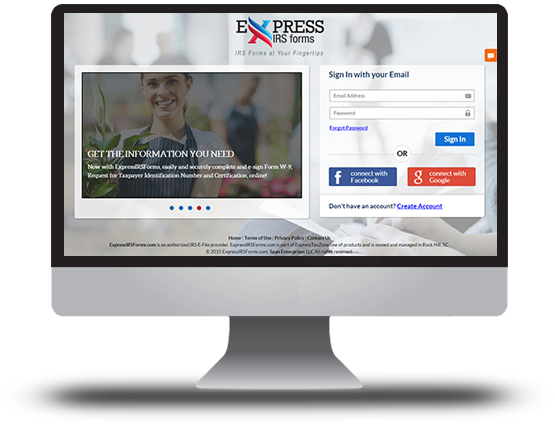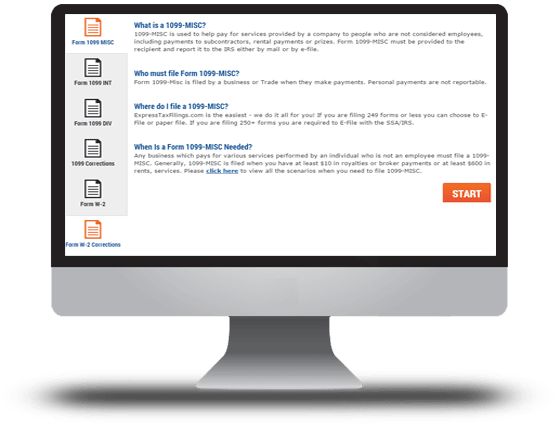 Choose the Form
After you create your account, the next step is to select the form you wish to e-file. Once you have selected your desired form, our helpful prompts will guide you through the e-filing process. We have error checks in place to make sure you don't miss any required boxes.
ExpressIRSForms supports e-filing of
Enter Payer & Recipient Information
Before transmitting your form, you will need to enter the payer and recipient information for Form 1099, or you can easily add the information via our bulk upload feature. The information you will be prompted to enter includes:
Name and Address
Employer Identification Number (EIN)
Social Security Number (SSN)
Type of Employer
Enter Form Data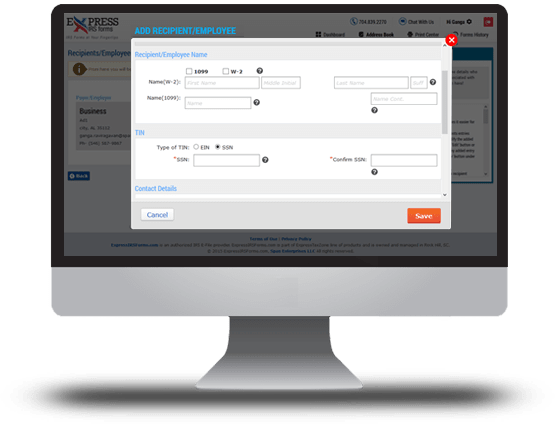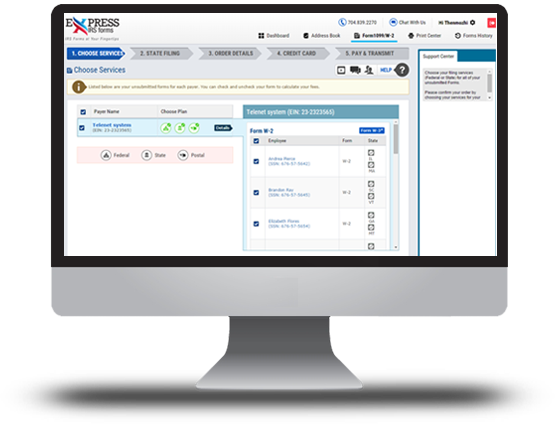 Select Services
When you arrive at this step in the e-filing process, you will be presented with a list of unsubmitted forms for each payer. You can check and uncheck your forms and we will automatically calculate your fees. To finalize this step, you will select your desired payment option, with or without postal mail and state filing options. You can view your total payment at the bottom of the page.
Pay and Transmit
After payment has been authorized, your final step is to transmit the return. Once transmitted, we will send notification that your return has been sent, as well as a receipt via the email address assigned to the account. If for any reason there is an issue with transmitting your return, we will notify you immediately via email.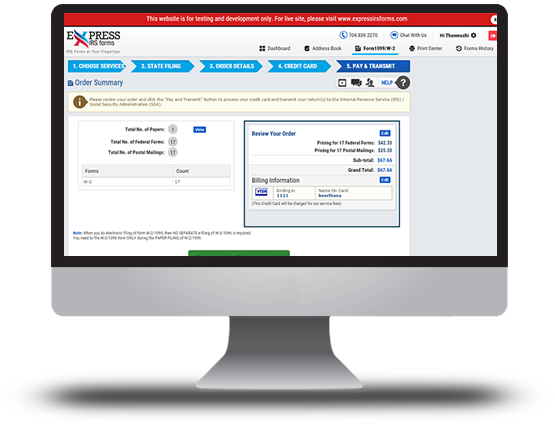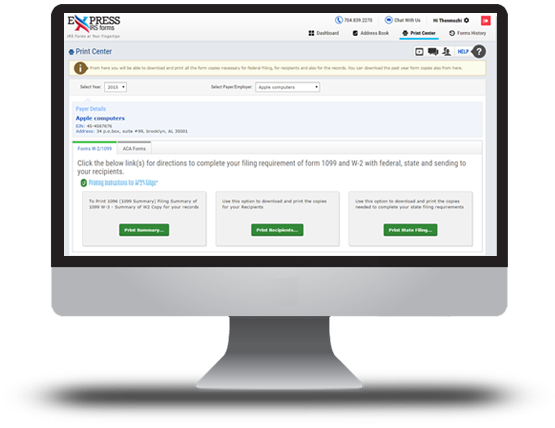 Download & Print
If you need to mail in a copy of your return to your state or the IRS/SSA, or wish to have a hard copy of your return, we provide a convenient Download & Print feature.
See our
Plans & Pricing
With pricing starting at only $2.99 - there is no better value to e-file your 1099 & W-2 and ACA Forms.
Click here to see

Pricing